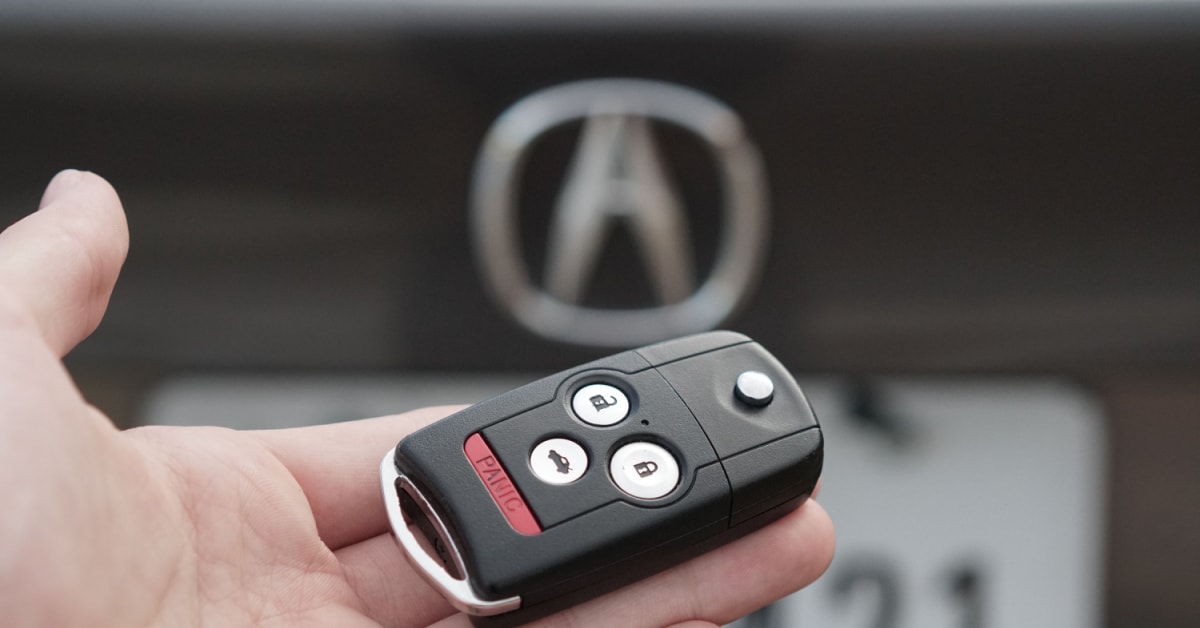 Routine maintenance is needed to keep your vehicle in tip-top shape. Here at Parks Acura, we've made it easier than ever to care for your vehicle – and optimize its value and performance as the miles add up. Read on to learn more!
Follow the Manufacturer's Recommended Maintenance Schedule
Acura has provided a suggested schedule for your vehicle's maintenance, ensuring each of its components is properly cared for. Following this schedule is crucial! For brand-new Acura vehicles, service is recommended at these intervals: 7,500 miles, 15,000 miles, 30,000 miles, 45,000 miles, 60,000 miles, 75,000 miles, 90,000 miles, and 105,000 miles.
Keep Your Acura Clean and Well-Maintained
Be sure to stick to your Acura's service intervals and schedule regular maintenance – like oil changes, tire rotations, brake checks, and more. it's important to keep your vehicle clean, both inside and out! Be sure to use high-quality, car-specific materials (soap, cloths, etc.) and always rinse the car thoroughly. Then, use a microfiber towel to dry your Acura. Last, use a vehicle wax or protectant to preserve your paint job.
Use Genuine Acura Parts and Accessories
Here at Parks Acura, our certified technicians utilize only authentic OEM parts for replacements and repairs. This ensures your Acura's value is maintained – and guarantees a job well done! Check out our selection of accessories as well and customize your new ride!
Drive Responsibly
Your driving habits play a role in your vehicle's current condition as well as its lifespan. Here at our on-site Acura Service Center, we recommend these driving tips to maximize fuel efficiency and keep you safe on the road:
Accelerate smoothly
Avoid "hard braking"
Stick to the speed limit
Commute at the same time each day to avoid accidents
Minimize early morning and nighttime driving
Keep Records of Maintenance and Repairs
Be sure to document all maintenance service and repairs, especially if you plan on selling or trading in your vehicle. These records prove that you took excellent care of the car and provide peace of mind to its next owner.
Trade In Your Vehicle for an Acura Today!
Maintaining your vehicle's quality is key is you plan to get top dollar for your trade! That's exactly what we provide at Parks Acura, where we've streamlined the trade-in process to make it as easy and efficient as possible.
Acura delivers precision crafted performance, exceeding expectations in styling, design and engineering. All vehicles are built on this reliable reputation, including the market's hottest luxury crossovers, SUVs, and sedans.
Ready to get behind the wheel of a new Acura? Our new Acura selection includes all the most popular models, so come see us today! Plus, we have a great variety of certified pre-owned vehicles in stock and ready to roll.
Get to your local Acura dealership in Roanoke, VA today! Our team is committed to helping you trade in your current vehicle for an Acura and offering an upscale experience like none other.
Parks Acura is conveniently located near Christiansburg and Blacksburg, so stop by for a test drive today!